Okay here goes: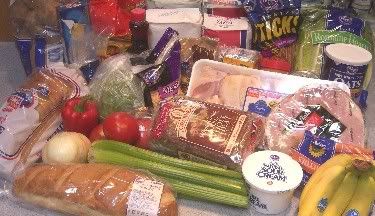 I did miss a few items for the photo.
Breakfast: Cost/per person:
Day 1-
French Toast w/cinnamon & Sugar
.45 each meal/person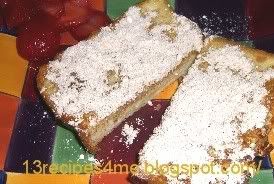 Day 2-
Egg Sandwiches
.24 each meal/person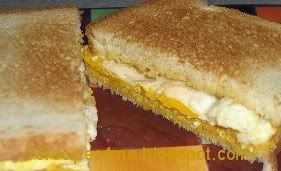 Day 3-Pancakes w/syrup .42 each meal/person
Total Cost for Breakfast: $1.11 each person for 3 days
Lunch:
Day 1-Grilled Cheese Sandwiches .47 each meal/person
Carrot & Celery Sticks
Day 2-Bean Tostadas w/lettuce, cheese, .52 each meal/person
sour cream, etc.
Day 3-
Egg Salad Sandwiches
.52 each meal/person
Potato Soup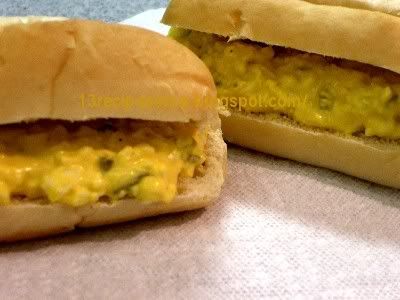 Total Cost for Lunches: $1.74 for 3 days per person
Dinner:
Day 1-
Potato Soup
.71 each meal
Salad w/
homeade dressing
French Bread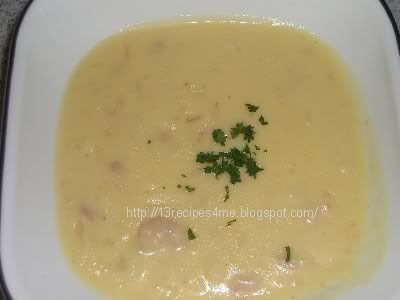 Day 2-
Grilled Lemon Pepper Chicken
$1.35 each meal/person
Spicy Roast Potatoes
or Oven Potatoes
Green Beans & Onions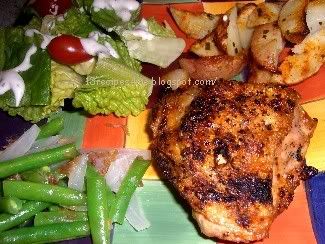 Day 3-
Quick Ham Casserole
or Bean Soup $1.00 each/$ .85/each meal/person
Bread
Salad w/
dressing
Totals for dinner: $3.06 or $2.91 with the bean soup instead
Dessert/snacks:
Oatmeal Cookies $1.95 for 4 dozen cookies
Banana Bread $2.36 each loaf of bread
Peanut Butter Cookies $1.80 for 2 1/2 dozen
Pretzels $1.00/bag
Apples with peanut butter $2.00 total cost
Bananas Nobody ate these, so saved the rest
Carrots & celery sticks & red pepper $2.00
Total Cost for snacks day/per person .27/day
Total for 3 days/per person .81
The number of people here varied a lot. As few as 2 for breakfast, and as many as 10 for dinner. So I will average it at 6 per meal. The snacks and desserts weren't all eaten and were shared over many days, so I am estimating that.
So the grand total for each person for 3 meals/3 days = $6.72 or $40.32 for a family of 6.