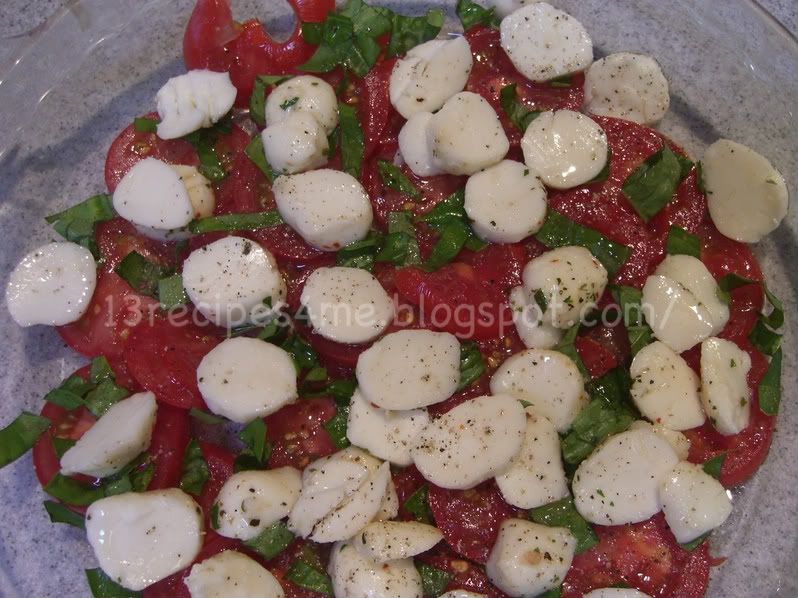 With the end of summer, comes an abundance of tomatoes and basil. A platter of caprese salad is a delicious addition to any meal. Traditionally, the ingredients are layered nicely, but I was in a hurry and tossed them together and (horrors) sliced up the basil too. Oh well.
3-4 thick sliced tomatoes, depending on their size
fresh mozzarella slices
fresh picked basil leaves
olive oil, about 1 TBS
Fresh ground pepper
Course ground salt
Layer tomatoes, basil, and mozzarella slices. Drizzle with olive oil and grind salt and pepper over all.